The course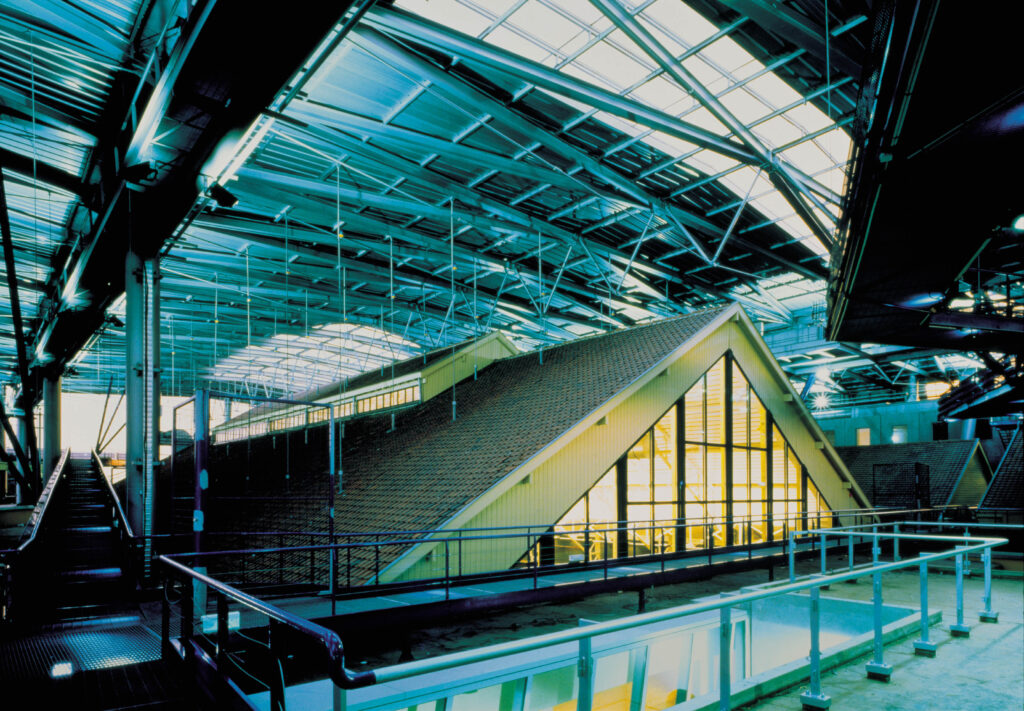 Le Fresnoy – Studio national is designed students across wide range of artistic fields (visual arts, cinema, photography, video, architecture, music, performing arts, etc.), from all types of educational backgrounds and of all nationalities, who wish to supplement their training with a unique creative course enabling them to create works in contact with leading artists on today's scene. Successful applicants who complete this two-year course will obtain the diploma of the Fresnoy-Studio national des arts contemporains.
48
Number of students per year

+5
Years of study after the baccalauréat to enter Le Fresnoy
35
Upper age limit for application to Le Fresnoy
8400 €
Budget allocated to each student for their project
2
The number of personal works produced by students
Le Fresnoy's teaching programme is designed to encourage students to explore new artistic avenues, ranging from traditional mediums to experiments with digital creation. To carry out their projects, each student is allowed a production budget and access to professional equipment (film set, recording and mixing studio, video, 16mm and 35mm editing rooms, photographic laboratory and studio, carpentry, locksmith and digital workshops, etc.).
This multidisciplinary approach to production and the process of making art is complemented by a programme of lectures and workshops (theoretical, historical and technical), as well as a policy of presenting and disseminating the works produced: exhibitions and programmes at Le Fresnoy itself, during the annual Panorama event, but also outside the walls at numerous events (biennales, festivals, etc.), as well as in major French and foreign cultural institutions.
First-year students are offered a course leading to a doctorate in artistic creation with the Université de Lille or the Université du Québec à Montréal. Applicants are selected on the basis of their research and artistic production project.
FIND OUT MORE ABOUT REGISTRATION
FIND OUT MORE ABOUT THE DOCTORATE
---
YEAR 1: EXPERIMENTING WITH NEW LANGUAGES AROUND TRADITIONAL MEDIA
The first year of studies at Le Fresnoy – Studio national is devoted to the production of works using the languages, techniques and media of film, photography, video, sound and music creation, with a view to experimentation and the cross-fertilisation of practices: series of photographs, installations, films or videos (experimental, fictional, documentary), live shows (performances, music, dance, etc.).
At Le Fresnoy – Studio national, the techniques and instruments historically associated with cinema and the audiovisual industry are made available to artists from all the disciplines now using moving images and sound. As a result, visual artists, choreographers and composers have access to creative resources usually reserved for film-makers. Visiting artist-professors who have accompanied first-year students include: Sarkis, Valérie Mréjen, Anne Teresa De Keersmaeker/ Thierry De Mey, Dominique Gonzalez-Foerster, Antoni Muntadas, Hans Op de Beeck, Edith Dekyndt, Dora Garcia, Yannick Haenel, Pascal Convert, Manon de Boer, and Valérie Jouve.
As far as the cinema itself is concerned, i.e. works intended for the screening room, at Le Fresnoy it remains a core practice and reference, based on a cinephile culture widely celebrated in the programmes which occupy two theatres benefiting from the best equipment for every format. However, the films made by Le Fresnoy students stand apart from those of traditional film schools by their parallel element of research, formal experimentation (particularly with the medium itself), dialogue with others (for example, through documentary film) and influence by an artistic culture that transcends an exclusively narrative conception of cinema. However, the singularity of Le Fresnoy's cinematographic productions does not prevent them from being selected and presented at major international events, such as the Cannes, Rotterdam, Locarno and Berlin film festivals, Cinéma du Réel, Visions du Réel, CPH:DOX, not to mention the special tributes paid by the Vienna, Pesaro, Bologna, Lisbon and Montreal film festivals. In addition, the filmmakers invited to teach at Le Fresnoy are among the most prominent of contemporary filmmakers of all stripes: Raúl Ruiz, Robert Kramer, Jean-Marie Straub and Danièle Huillet, Tsaï Ming- Liang, Bruno Dumont, André S. Labarthe, Jean-Luc Godard, Chantal Akerman, Arnaud des Pallières, Mathieu Amalric, João Pedro Rodrigues, Andrew Kötting, Denis Côté, Benoît Jacquot, Claire Denis, Miguel Gomes, Béla Tarr, Ben Rivers, Bruno Nuytten, Alain Guiraudie, Wang Bing.
Finally, the original silver-gelatin image, the photograph, retains a special place among the means of expression practised by students, with remarkable technical facilities for shooting and laboratory work (where the interface between analogue and digital can be explored). In this field, Le Fresnoy has welcomed as guest lecturers such remarkable photographers as Jochen Gerz, Eric Poitevin, S & P Stanikas, Hicham Benohoud, Joan Fontcuberta, Choï, Bernard Faucon, Gao Bo, Pascal Convert, and SMITH.
---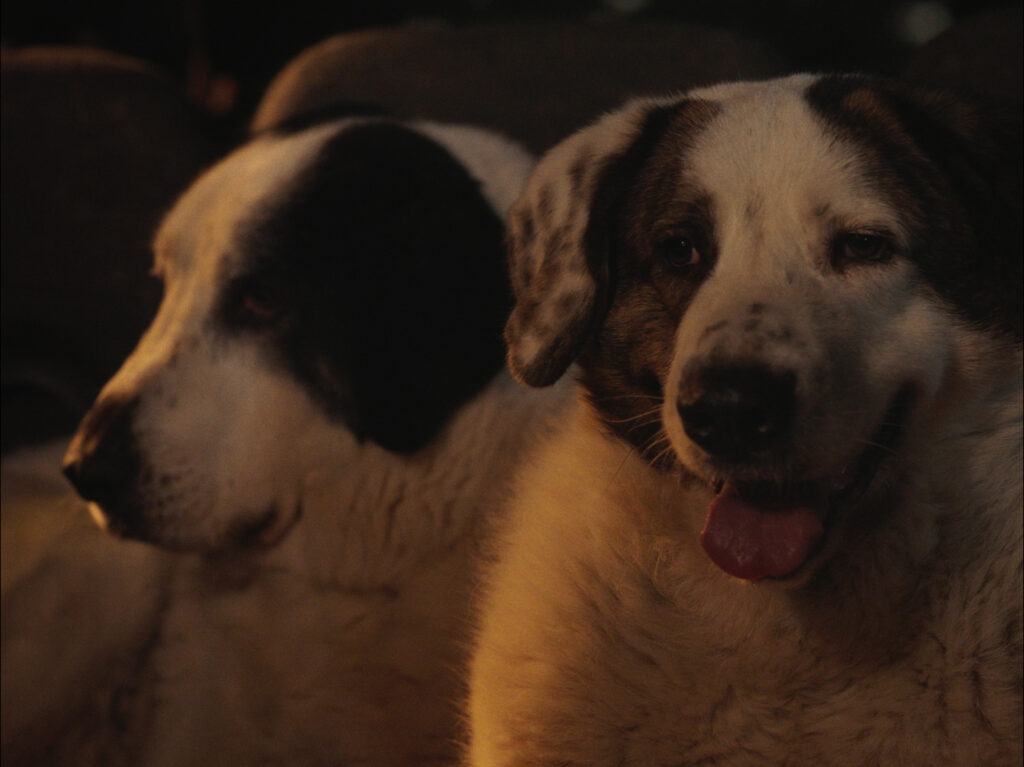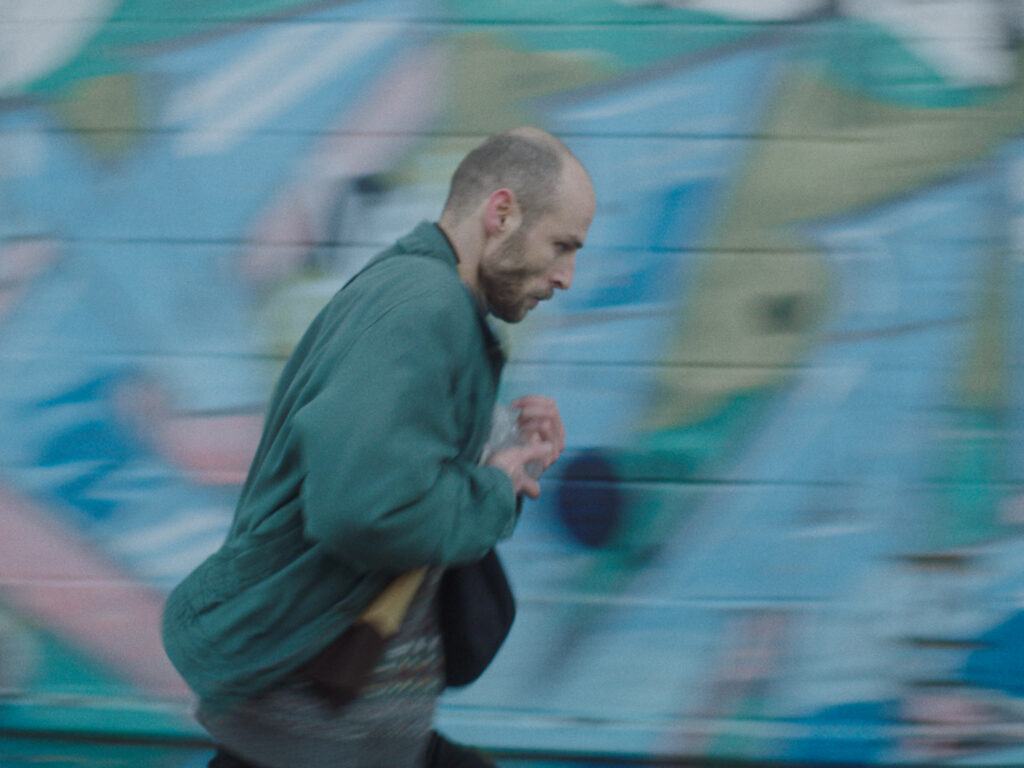 SECOND YEAR : TURNING TO DIGITAL CREATION
In their second year, students at Le Fresnoy – Studio national are asked to design a project in the very open and stimulating field of digital creation. While the curriculum emphasises the continuity between traditional audiovisual and digital arts, the main aim of the teaching programme is to lead students towards the most contemporary means of expression, linked to all the technological innovations that art can use productively.
While Le Fresnoy is equipped with professional production resources, it is also a laboratory for research and experimentation, free from the fashions, constraints and dictates of the art market and programme industries. Students therefore have the privilege of producing inventive and original works with the material resources usually reserved for commercial productions.
The works produced by students in the second year will draw on the very broad fields of digital creation, which include interactive or programmed video or audio production, electronic audio production, animation and advanced digital imaging, reactive, interactive and immersive environments, networks and databases, virtual and augmented reality, motion technologies, capture and localisation technologies, new interfaces, artificial intelligence and generativity, robotics, technologies linked to lighting or for use in the stage space. For the most ambitious projects, the process of experimentation may lead the artist, working in partnership with universities or specialised companies, to develop novel technological applications, confirming Le Fresnoy's role as a research laboratory for the arts. Special "research/production" arrangements have sometimes been put in place with university laboratories, notably as part of an agreement between Le Fresnoy, Inria and the University of Lille, but also with Ircam or as part of European programmes to network the arts and research. The collaborations developed in this way give the institution a role in disseminating new technologies in contemporary creation.
Professors invited to teach aspects of digital art in the second year programme at Le Fresnoy include: Grégory Chatonsky, Charles Sandison, Atau Tanaka, Georges Aperghis, Andrea Cera, Mauro Lanza, Alain Buffard, Armando Menicacci, Sven Påhlsson, Daniel Danis, Catherine Ikam, Ryoji Ikeda, Christian Rizzo, Scanner/Robin Rimbaud, Robert Cahen, Ryoichi Kurokawa, David Rokeby, Edwin van der Heide, Jean-François Peyret, Nicolas Reeves, Nicolas Moulin, Robert Henke, Cyril Teste, Arnaud Petit, Ramy Fischler, Emanuele Coccia, Thierry Fournier, Julien Maire, Evelina Domnitch & Dmitry Gelfand, Félix Luqué-Sanchez, Pablo Valbuena, Art Orienté Objet, Félicie d'Estienne d'Orves, Patrick Jouin, Justine Emard, Sabrina Ratté, Guy Cassiers, and Cécile B. Evans.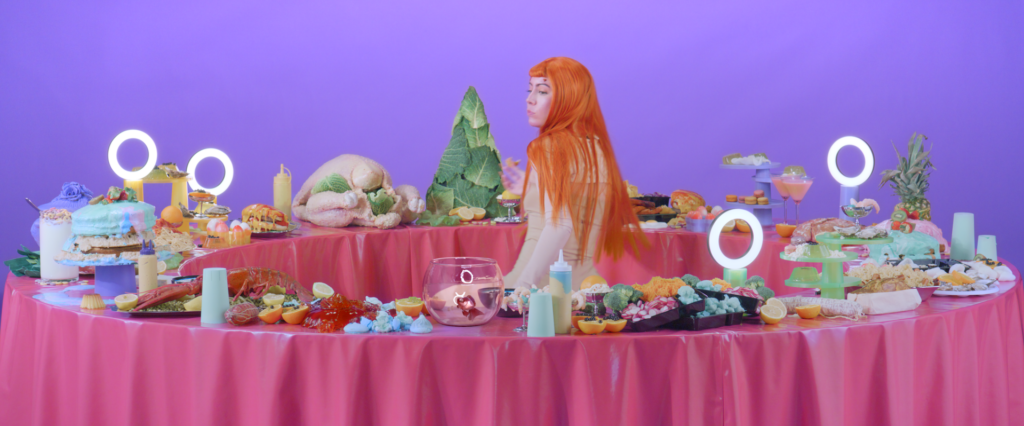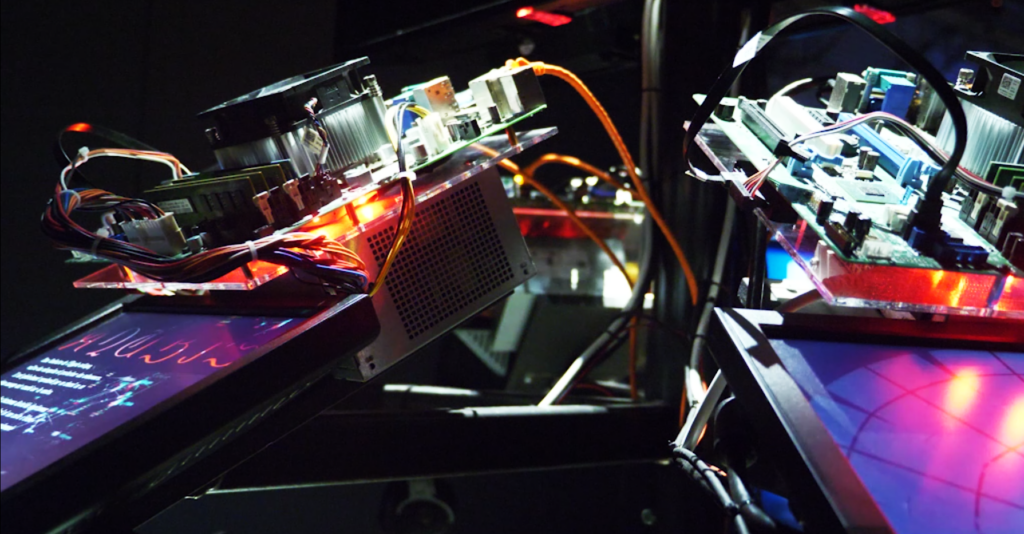 ANNUAL APPLICATION PROCESS
Le Fresnoy – Studio national des arts contemporains welcomes applicants from all backgrounds, regardless of gender or nationality. They must be no older than 35 on 1 January of the year of the process and hold the French baccalauréat or equivalent, followed by either
5 years of study attested by a diploma or certificate, or
7 years of artistic or professional experience.
The selection process comprises two stages:
pre-selection of candidates on the basis of an application to be sent in at the end of March.
interview of shortlisted applicants at Le Fresnoy with a jury chaired by a representative of the Ministry of Culture, at the end of May.
Le Fresnoy – Studio national receives applications from over forty countries. With the exception of registration fees, studies are free for all students.
---
THE COURSE
In each of the two years students are allocated a budget to create a personal work using the school's technical resources. The content and artistic form of this projects are free, as long as they respect the guidelines of the school's teaching programme. These projects are supervised by visiting artist-professors (link to dedicated page) who, as part of their teaching activities, also work on a personal project in which students may be involved.
Le Fresnoy has a teaching, artistic, administrative and technical team of some forty men and women. There is no permanent teaching staff; rather, a coordinator and production managers oversee the teaching provided by the visiting professors. Qualified staff technicians run the various production and post-production sectors.
The two-year programme at Le Fresnoy is designed to provide students with artistic, technical and theoretical support as they develop their projects. This includes:
theoretical and historical lectures covering the various fields of contemporary creation (October and November)
weekly film screenings in the Cinéthèque du Fresnoy (October to April)
workshops designed to familiarise artists with the tools they will need to produce their projects, the theme and content of which are tailored to their specific needs
The curriculum is punctuated every year by project assessment sessions:
In December, the teaching team organises sessions to validate projects for production (from January to June).
In June, the jury examines the completed student projects. For first-year students, success allows them to proceed to the second year of studies, and for second-year students, to obtain their diploma from Le Fresnoy, possibly with honours.
The various juries (for selection, validation, promotion to the second year and award of the diploma) are made up of representatives of Le Fresnoy and qualified external figures, and are generally chaired by a representative of the Ministry of Culture (or failing that, by the director of Le Fresnoy).
---
EDUCATIONAL STATUS
Le Fresnoy is placed under the educational supervision of the Direction Générale de la Création Artistique (Ministry of Culture). Its legal status is that of an association (under the law of 1901) whose board of directors includes representatives of the Ministry of Culture, the Hauts-de-France Region and the City of Tourcoing, as well as qualified personalities. Its Chairman is Bruno Racine.
Le Fresnoy also belongs to a network of French art schools and universities, in particular ANdÉA (the National Association of Art Schools) and POLARIS – the Magnetic Network of Public Art Schools in the Hauts-de-France Region. Agreements facilitate exchanges between Le Fresnoy and certain institutions such as the Académie de France in Rome (Villa Medici) or the École Nationale Supérieure des Beaux-Arts de Paris, as well as with various foreign establishments. Visiting students hosted by Le Fresnoy under these agreements are given access to Le Fresnoy's teaching and technical facilities.